Learn with real responders
The EV FireSafe for Business team is made up of emergency responders & researchers, backed by a globally recognised electrochemistry expert.
Our story starts in 2018...
...when our co-founder accidentally burnt her plug-in hybrid electric vehicle
A 3 day bushfire
While turning out to a fast-moving bushfire, our co-founder Emma left her Plug-in Hybrid Electric Vehicle (PHEV) at a police checkpoint to jump on a fire truck. Nine hours later, all that was left was a badly damaged car & a lot of questions about firefighting & lithium-ion battery fires...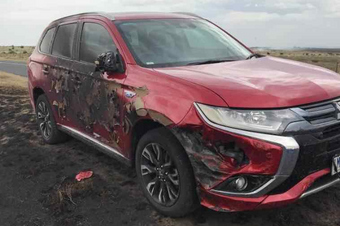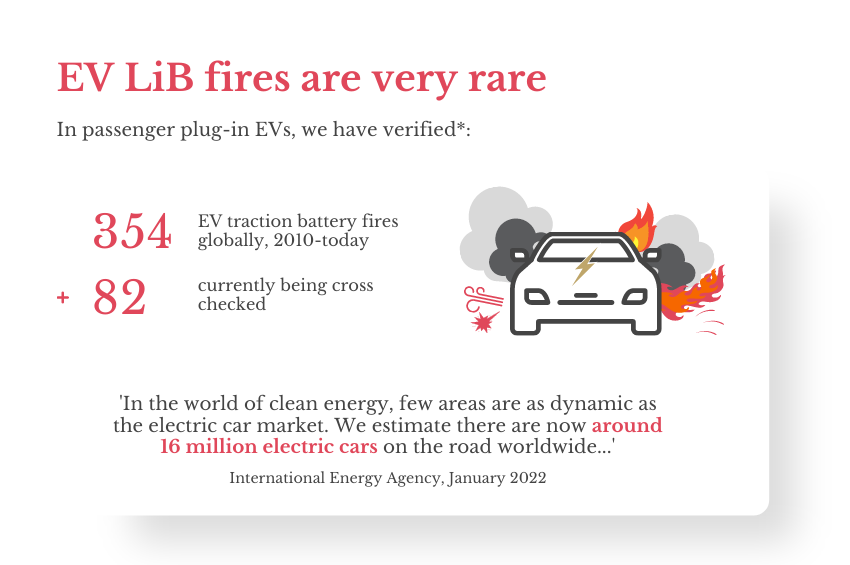 A meeting with Defence
Several months later, Emma was involved in a project for the Australian Department of Defence while working in the EV sector. Her researcher Ciara had collated a list of global EV battery fire incidents, but Emma didn't quite know what to do with it...yet.
Seed funding to sector leading
Seeing the value for Army electrification projects, Defence provided seed funding for this research. Three months later, evfiresafe.com was launched & has quickly become a valuable resource for emergency responders from all over the world.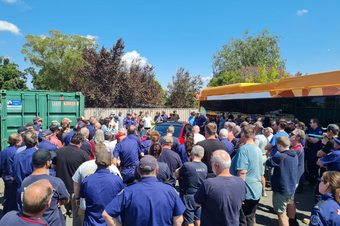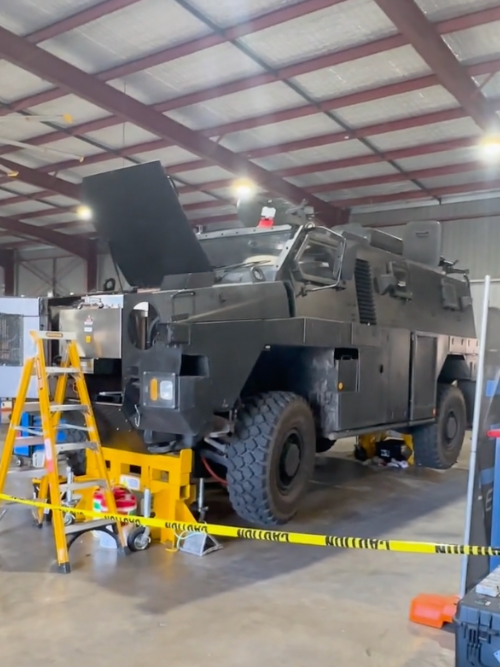 New knowledge
With EV FireSafe well established & hosting
regular
webinars for the global emergency response community, the team started to grow & a second round of funding was awarded by Defence.
Dan, also a firefighter, came on board as a technical specialist to assist Emma & the team with emergency response to the electrified Bushmaster ePMV.
They quickly identified a demand from non-emergency peak bodies & businesses looking for answers on understanding & mitigating their risks when working with electric vehicles & lithium-ion batteries.
With the strong backing of industry partners, including a global insurance company, a plan for
EV FireSafe for Business
was developed...& we're delighted you're here to join us on this important safety journey!
Global knowledge
We're still a small (but growing!) team, & wanted to find a way to supply vital safety information with as many people as possible, while also supporting our ongoing research.

The online awareness, guidance & knowledge on this website shares our understanding of the risks & hazards of lithium-ion batteries & electric vehicles, with the aim of enhancing life & property safety for any business working with this technology.

Most importantly of all, the data & knowledge we share here is completely independent. We do not receive funding or support from product manufacturers or suppliers, & there is no sales pitch.
We know businesses are concerned about EV & LiB fire safety, but are struggling to find answers in a complex & fast-moving sector.

We're excited to take the mountains of knowledge we've collected to develop emergency response procedures & simplify it for everyone working with EVs & batteries.


Emma Sutcliffe
EV FireSafe for Business co-founder
Providing clear, unbiased information & guidance to emergency responders has been the core of EV FireSafe since 2018.

Using those same methods of breaking down complex ideas to easy learnings, we've built guidance checklists to help businesses identify & mitigate risks to their people & properties.
Dan Fish
EV FireSafe for Business co-founder
Poor quality & damaged lithium-ion batteries are causing fatalities, injuries & the total loss of buildings on an almost weekly basis around the world.

I have no doubt that the important information provided by EV FireSafe for Business will help save lives & livelihoods.
Professor Paul Christensen
Professor of Pure & Applied Electrochemistry, Newcastle university
EV FireSafe has been collating passenger EV battery fire incident information since 2018, looking at details such as make, model, whether the EV was connected to charging & emergency management tactics.

Our work has helped shape emergency response considerations for agencies all over the world, & we're delighted to now be supporting EV FireSafe for Business to share this with private sector businesses.

Ciara Kruger
EV FireSafe, Research Analyst
The use & charging of light EVs is the highest risk to most businesses & sites, as electric bikes, scooters & skateboards use lower quality battery cells & management systems, & are often charged within structures, leading to rapid fire spread.

We're working with leading LEV suppliers to build world-leading best practice guidance with the aim of saving lives & property.
Sara Mills
EV FireSafe, Light EV Specialist
Join our global community
We welcome you to join our global community of learners enhancing LiB & EV safety .

Enrol & jump into Course or Training session, or ask our team about group training or importing SCORM compliant training modules to your internal LMS.
Created with